Baseball Info Solutions' Defensive Runs Saved (DRS) metric measures a player's total defensive contribution at a given position, compared to league average. The primary component, as outlined in The Fielding Bible, is the company's Range & Positioning system, which rates each fielder's success at converting batted balls into outs.
Using BIS's batted ball locations, we are able to compare the range covered by some of the best and worst outfielders in baseball. In doing so, we can visualize a piece of the DRS puzzle by seeing how well these players convert batted balls into outs (in this particular case, flyballs). Let's take a look.
---
Left Field
Poor: Hanley Ramirez (-16)
Excellent: Starling Marte (+8)
While the Red Sox managed to sign both Pablo Sandoval and Hanley Ramirez in the offseason, it has not worked out as they would have hoped. Neither player has performed up to offensive expectations; both have killed the Sox on the defensive end. Ramirez, in particular, has endured an uncomfortable experience in left field; his -16 DRS is the second worst for any player at a single position. Even though the Green Monster in Fenway Park limits the amount of ground he has to cover, it is clear that Ramirez is limited in his range and unable to reach many balls in the corner.
The Pirates' groundball-heavy pitching staff limits some of the action in the outfield for Starling Marte, Andrew McCutchen, and Gregory Polanco, but they show off a great deal of range when flyball opportunities arise. Marte has settled in nicely to PNC Park's spacious left field, combining his instincts, speed, and throwing arm to become one of the league's most solid defenders. Since 2013, his 33 Runs Saved in left field ranks second to only Kansas City's Alex Gordon (47). With Gordon currently on the shelf, Marte is among the favorites for his first Fielding Bible Award.
---
Center Field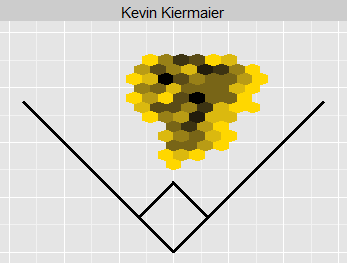 Poor: Angel Pagan (-13)
Excellent: Kevin Kiermaier (+24)
The San Francisco Giants have turned into one of baseball's best defensive teams, as their 36 Runs Saved ranks second in the National League behind the Arizona Diamondbacks (39). In fact, they have played average or better defense at every position… except for center field. After a few solid seasons in the Mets' outfield, Pagan has not registered an above-average DRS since 2010. He has cost the Giants a total of 32 runs since joining the team in 2012. BIS's Scott Spratt recently identified San Francisco's center field as one of the biggest defensive holes on contending teams.
Meanwhile, the Rays' Kevin Kiermaier has become the gold standard for defense this season, leading Major League Baseball with 24 Runs Saved. A year after saving 14 runs in 108 games, Kiermaier is proving his worth through defense this season. His heatmap above shows almost no holes, with a high volume of plays made all over center field. Kiermaier's ability to close the right-center gap aids the Rays' defensive deficiency in right field, where Steven Souza and Brandon Guyer, among others, have cost the team four runs.
---
Right Field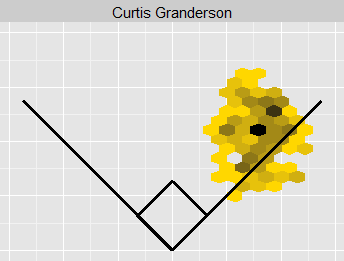 Poor: Carlos Beltran (-10)
Excellent: Curtis Granderson (+11)
Carlos Beltran missed time earlier this month due to an oblique injury, so he has not had as many opportunities as other right fielders. Yet the 38-year-old Beltran owns the worst DRS total at the position, exhibiting a clear and considerable decline in his defense. Slowed by injuries and aging effects, the eight-time All-Star simply does not have the range he once did when roaming center field for the Royals, Astros, and Mets.
While the Yankees employ baseball's worst defensive right fielder, the team across town employs the best. The Mets' Curtis Granderson has bounced back both offensively and defensively in 2015. After a below-average defensive showing in his first season with the team, Granderson's 11 Runs Saved barely edges out Jason Heyward (10) and Bryce Harper (10) for the time being. With steady center fielder Juan Lagares to his right, Granderson doesn't have to worry much about the right-center gap, but he has the rest of right field under control.