By MARK SIMON
You can purchase the 2019 Bill James Baseball Handbook here
The Bill James Handbook is 622 pages of baseball goodness. It's easy for me to say that – I was one of many who worked on it at the end of the regular season and through the beginning of the postseason. But as a full-fledged baseball nerd, it's a lot of fun to poke around on random pages looking for stories within the numbers.
Here are a few that I liked:
Page 78: Mariners didn't make postseason, but surpassed expectations
The Mariners won 89 games, but were expected to win only 77 by Pythagorean expectation. They exceeded their expectation by the largest amount, 12 wins. On the other side, the Dodgers were expected to win 103 games and won 92. They finished the most beneath their Pythagorean expectation (11 wins).
Page 388: Billy Hamilton wins every footrace
Billy Hamilton had the fastest average time on attempts to steal second base this season, 3.39 seconds on 27 timed attempts. That just edged out Adalberto Mondesi of the Royals (3.41), Mallex Smith of the Rays (3.42), Jarrod Dyson of the Diamondbacks (3.42) and Dee Gordon of the Mariners (3.43).
Page 425: Palka king of avoiding flyouts, hitting homers
White Sox outfielder Daniel Palka hit 22 long fly outs and 27 home runs. How do we define a long fly out? You'll have to read the book! But we can tell you that Palka was the only player with at least 20 home runs who had more home runs than long fly outs (Shohei Ohtani and Aaron Judge came close).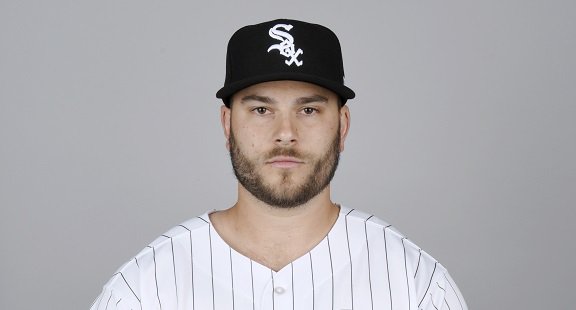 Page 443: 'Shark' bitten
Oh how the decent pitchers have fallen. Giants pitcher Jeff Samardzija had more 1-0 counts (93) than 0-1 counts (89) in 2018. That's a sharp drop for a pitcher who typically has strikeout-to-walk ratios in the 3s or higher. A check of Baseball-Reference shows that after 1-0 counts, opponents hit .310/.462/.535 against Samardzija last season. Yikes!
Page 561: Royals rule replay
The most successful team with instant replay was the Royals, who had 33 of 42 challenged calls overturned, a 79 percent success rate. The Royals were second-best in 2017, successful on 71 percent of challenges.
The least successful challengers in 2018 were the Brewers, who were successful on 7-of-34 (21 percent).
Pages 594-595: Milestone watch
Per Bill James' The Favorite Toy methodology, Edwin Encarnacion has a 54 percent chance to hit 500 home runs. Nick Markakis has a 41 percent chance to reach 3,000 hits and Nolan Arenado has a 15 percent chance at 2,000 RBI, within striking distance of Hank Aaron's record 2,297. Those are three names I wouldn't have expected to have those sorts of chances at those kinds of milestones.