SIS, a leader in advanced sports data and analytics, has announced Sujoy Ganguly as its new Chief Data Scientist. With his impressive computer vision background at Stats Perform and Unity Technologies, coupled with a Ph.D. in Applied Mathematics and Theoretical Physics from the University of Cambridge, Ganguly brings a wealth of experience to the senior leadership team at SIS.
Jake Loos, Senior Vice President of Basketball and Innovation at SIS, said, "We're beyond thrilled to add Sujoy to the team. His immense experience as a leader in the machine learning and computer vision industries will be invaluable as we look to escalate our data creation and modeling capabilities. We are eager to continue innovating and Sujoy is a crucial piece to realizing those ambitions."
As Chief Data Scientist, Ganguly will first be spearheading the development of cutting-edge technical components to enhance SIS' team-facing analytics provision in the NBA.
Ganguly's hire is the latest in a series of many exciting advancements that SIS is making in the advanced team analytics product space. In Q1 of 2023, SIS rolled out basketball versions of a new batch of team-facing products, making its rich and groundbreaking data more insightful to clients than ever before. 
Ganguly and his team will continue to drive innovation on these tools as the company launches baseball and football versions for team, media, and betting clients throughout the rest of 2023.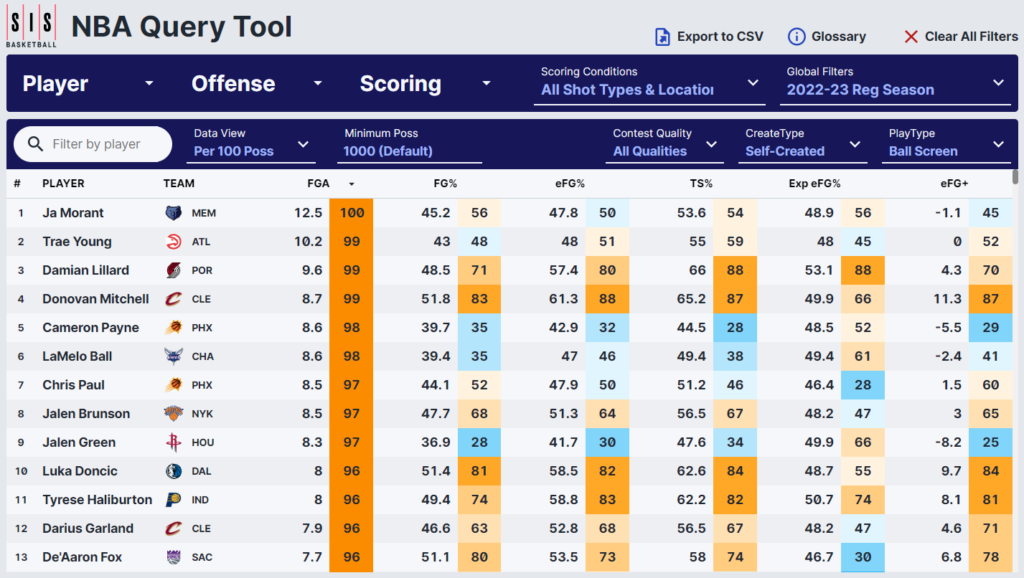 A screenshot of SIS' new NBA data exploration platform, bringing endless insights and queries of the data seen on its basketball Twitter page to clients' fingertips.
###
About SIS
Pioneers in the sports data space since 2002, their mission is to enrich and optimize the decision-making process for sports teams, sportsbooks, and sports fans. Learn more at www.sportsinfosolutions.com.
CONTACT
Kelsea Benoit
kbenoit@sportsinfosolutions.com